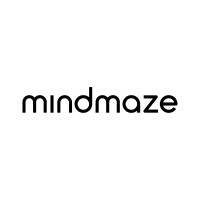 MindMaze
Company Description
MindMaze is developing a VR platform to map and respond to brain activity for healthcare and other applications. The company's products include Rehab DTx, Restore DTx, and digital assessments designed for the neuro care industry. Founded in 2012 and based in Lausanne, Switzerland. Developed digital Neurotherapy (DTx) devices designed to accelerate the brain's ability to recover, learn and adapt. The company uses immersive virtual reality, motion capture, and neurophysiological recording technologies to develop new technologies for neurorehabilitation, gaming training, and real-time 3D imaging that enable recovery of motor function in patients after stroke or brain injury. I am developing an interface.
Services
Rehab DTx: Therapies and techniques that enable physicians to maximize motor and cognitive rehabilitation through the continuum of care
Restore DTx: Evidence-based, next-generation, protocolized therapy for the restoration of true motor, cognitive and cardiovascular function after neuronal injury, degeneration and aging
Assessment: Diverse Digital Assessments for Accurate and Reliable Quantification of Patient Motor and Cognitive Recovery
INTELLI™ Sentiment Tracker
5%
Sentiment
INTELLI™ Analyst
INTELLI™ Analyst Requires a Subscription
Unlock this INTELLI™ Analyst section to have tons of information about ZenBusiness and hundreds of other companies at your fingertips.
Subscribe to INTELLI™